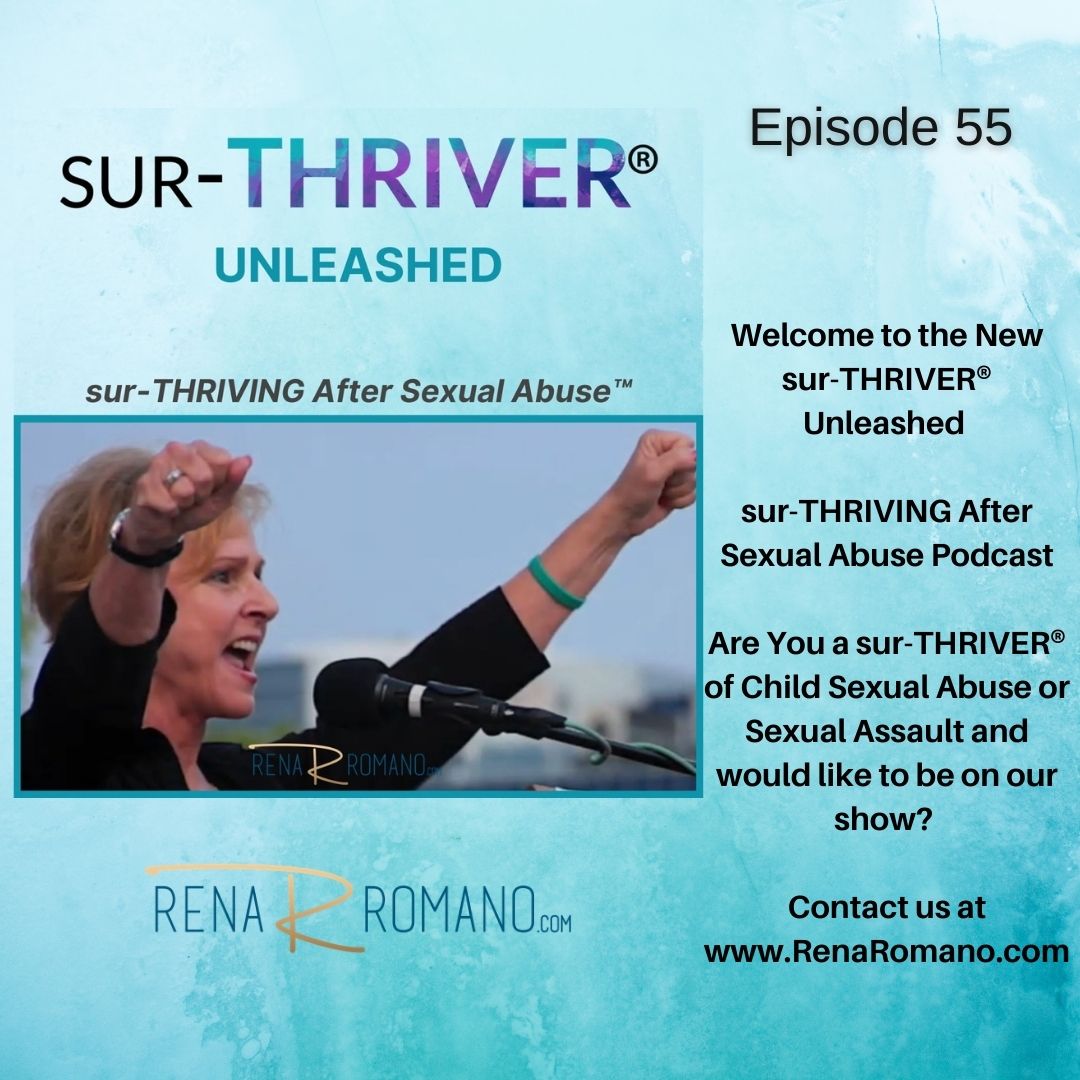 Hello sur-THRIVER® and welcome. I think you will notice new graphics and a new title we are rebranding and moving forward in our mission to encourage survivors of Child Sexual Abuse #CSA and Sexual Assault #METOO to Get Help, Get Healed and Get Happy™ to live the life we choose to live. 
The time has come to take back our power and stop living in shame for crimes committed against us. 
We Must Stop Doing the Time, We Didn't Commit the Crime!
If you have not watched my TEDx talk I encourage you to do so. Until next time, I wish you Peace, Love, and Ciao for now sur-THRIVER®