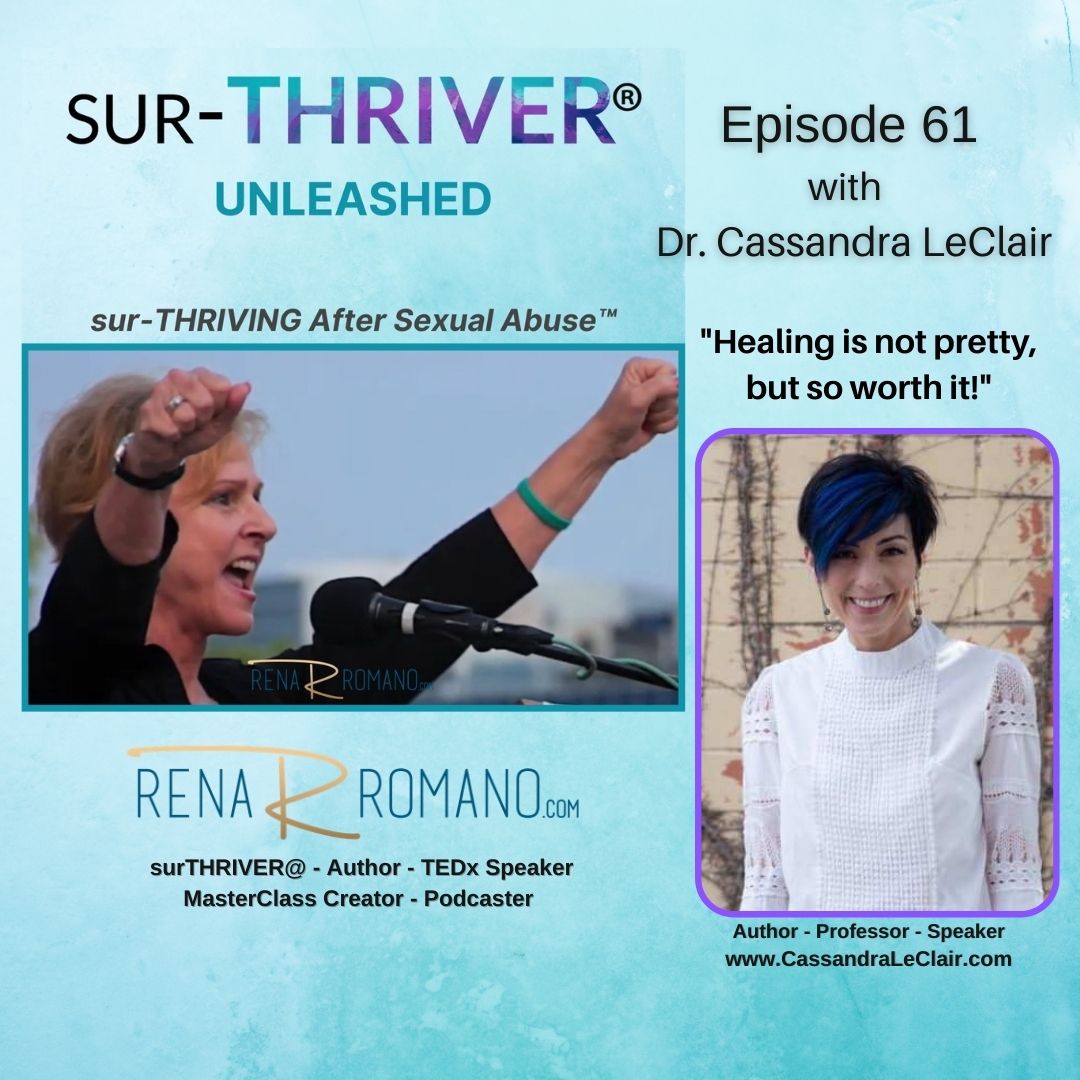 Rena chats with Dr. Cassandra LeClair she says "I wasn't healing the right parts, and when I acknowledged my truth the healing started" 
Dr. Cassandra LeClair is an award-winning professor, author, communication consultant, and motivational speaker. She is an expert on communicating feelings and improving connections.  A sur-THRIVER® of child sexual abuse
Her book: 
"Being Whole: Healing from Trauma and Reclaiming My Voice"
Have you signed up for your 52 weeks of Free Affirmations? Go here