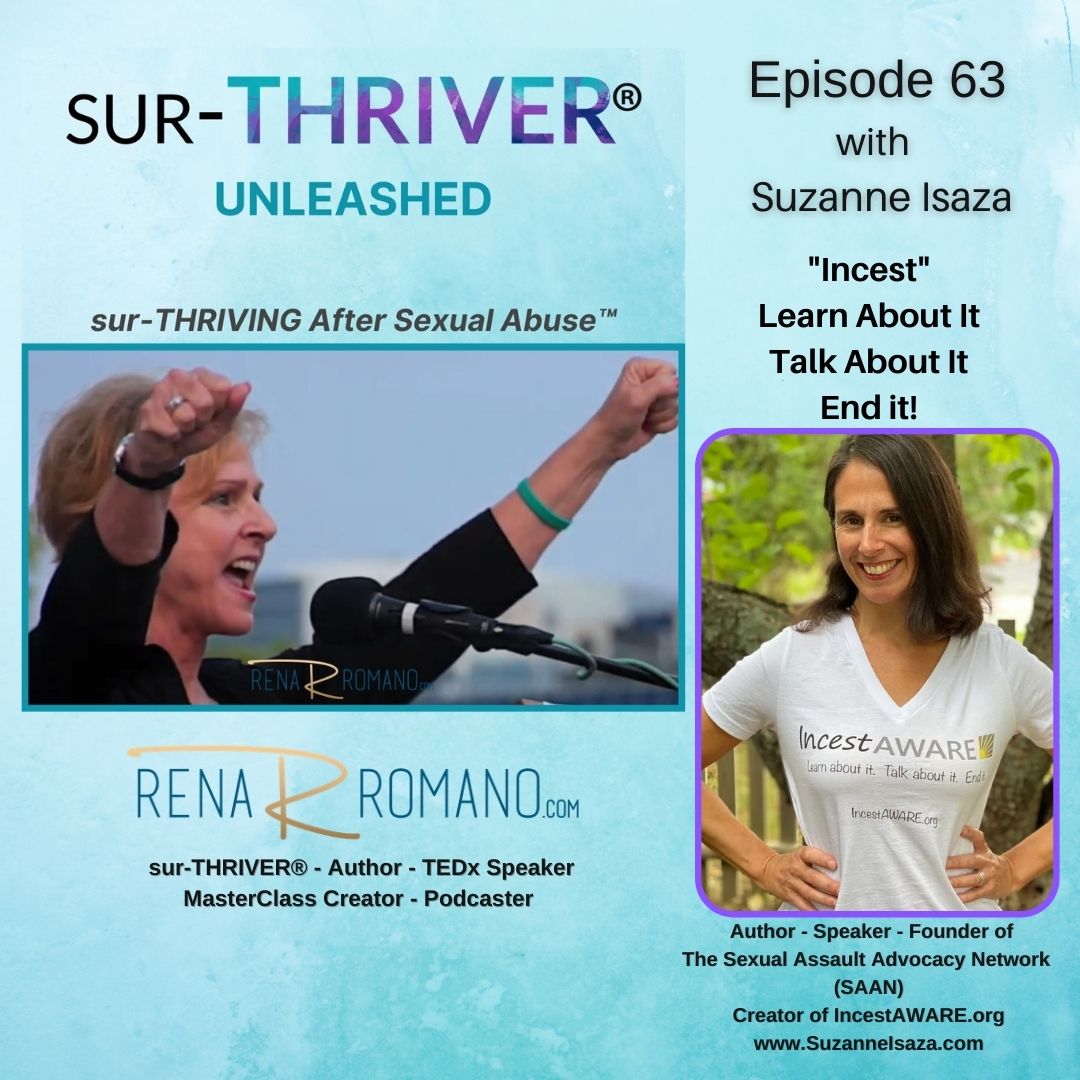 Suzanne Isaza is a sur-THRIVER of Incest and an educator on the topic of incest and sexual violence since 2014. She is the Founder of the Sexual Assault Advocacy Network (SAAN), Creator of IncestAWARE.org  A Grant writer, consultant, author, and outspoken advocate. 
She says: "We all have the potential to heal and it is important to surround yourself with people who will encourage you to heal. Your responsibility is to heal and live your best life and self-care is vital!" 
If you love our work, and you would like to support our mission, click here, thank you. 
Don't forget your 52 Weeks of Free Affirmations www.RenaRomano.com